How to pack your backpack the right way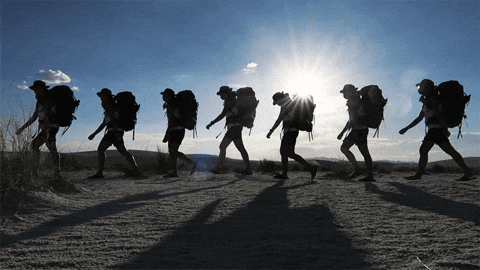 Are you ready to leave the city (and especially your office) to lose yourself in new wonderful adventures?
We love backpacking trips but there are several things to consider before leaving for an exciting vacation!
First of all, packing a backpack is a different skill than packing a suitcase.
THINK ABOUT THE WEIGHT
Depending on your itinerary and packing style, the weight of your travel bag is the first thing to think about while packing. Remember, you are going to carry all that stuff on your shoulders during the trip! Don't overload your backpack with all that "just in case" items. Did you really need that spare pair of shoes?
THE ACCESS
Most backpacks have one large compartment that can only be accessed from the top, so putting things in the wrong place can become annoying. In our opinion, the useful way to pack your gear is to make layers depending on the need you have of that stuff. Remember also to distribute the weight of items so that the pack is evenly balanced from side to side.
Base of pack: this is the space for all that stuff you won't need until camping for the night, such as clothes and light camp items (sleeping bag, air mat, etc.). Packing cubes are the best to organize your clothes and electronic stuff.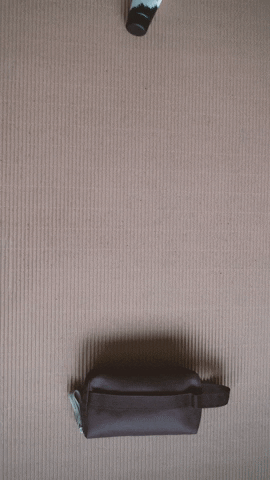 Middle section: in this section you should be able to organize all your heavy gear such as the tent, the cookware, and food supplies. Heavy items should be placed in the vertical center of your pack and as close to your back as possible. This will prevent your load to pull you off balance.
External pockets and top of the pack: here you can put all the small items that are commonly used while hiking, such as sunglasses, sunscreen, headlamp (it will be useful when you have to pee and you are camping inside a forest), camera, mobile phone, snacks, and similar stuff. In this section, don't forget to take your Qaveman essentials! All our products are travel-sized.
Last but not least: protect your pack from the rain! You don't want to have all your stuff soaked.
Extra tip for a comfortable experience: don't forget to take with you one of these light and small backpacks with rope straps, it could be useful to carry a few things in case of a short stroll! By chance, we just made one for Qaveman…