Easy 3 steps care ritual for Men
Much more than shaving foam/cream and aftershave: nowadays a man's care ritual needs just something more. Here, dear gentlemen, how to take care of your face, in just a a few moves:
http://gph.is/2bE6Zg3 
1.Cleanse your face twice a day (time: 30 seconds)
The most important daily maintenance step in your care ritual. This will help you remove the dirt and impurities as well as the excess oil that settle on your face during the day and night. A quick wash each morning and night before going to bed is a must and QAVEMAN FACE WASH can help you in your mission: firstly wet your face with warm water (NOT hot water because it dry your skin out), then gently massage a few drops of the cleanser between your hands. Rub the face wash gently on the skin, covering your whole face and avoiding the eyes. In the end rinse off the foam with water. The first step is easy, isn't it?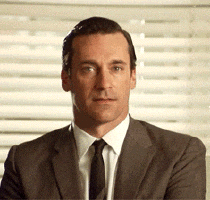 2. Moisturize twice daily (time: 10 seconds)
Once you've cleansed your skin, it's time to hydrate and protect your face: make sure not to leave for work without your moisturizer! QAVEMAN FACE MOISTURIZING CREAM is developed especially for a man's skin and provides instant and long-lasting moisture. It gives your skin the natural hydration and nourishment it needs.
You should use the right amount of moisturizer depending on the season and your skin type. In summer or if your skin is oily, you should use a small amount of cream. In winter or if your skin is naturally drier instead, you should use enough cream to ensure your skin feels hydrated to the touch. Apply it in the morning to protect your skin from atmospheric agent, as well as before bed to maximize the nourishment of the ingredients. Remember: no one likes dry skin!
3. Exfoliate (once or twice a week / time: 10 second)
We know that this can sound a little bit out of your comfort zone but you need exfoliation and you don't know yet.
Exfoliation serves to remove dead skin cells, dirt, and sebum from the skin.  As a matter of fact, the male epidermis is by its nature thick and rough and tends to form pimples and ingrown hairs. As an extra help to your daily care ritual, exfoliation will unclog pores and raises hairs, allowing your razor a clear passage. To exfoliate your face accurately, it is enough to apply an exfoliating product on your wet skin and massage it on the face, neck and beard areas in small circular motions. Finally rinse your face
http://gph.is/17y3ekC
---