Shaving routine – How to build a healthy shaving
Knowing how to shave your face is important. Shaving is a man skill that you will repeat for a lot of years during your life. But often it doesn't get the attention it deserves.
For a quick shave, you just need to use a razor and pass it on your face till all the stubbles are gone. A good shave, on the other hand, requires a little know-how.
A lot of men don't know how to do it. In general, they somehow manage to shave their face, often with irritation or razor burn consequences. In this post, you can find some easy tips to build your efficient and satisfying shaving routine.
1.
Properly prepare your face for the shave 
When you shave, take your time. Preparation is key for a great shave. Start by washing your face with a facial cleanser and warm water. If you are relaxed, soak your face using a towel dipped in warm water for up to three minutes, as the barber does. Warm water softens your skin letting the razor passing easier over it. If you don't have enough time, shave right after your morning shower.
2.
The shaving cream 
Apply the shaving cream or shaving gel in an upward circular motion on the wet skin and let it sit for 2 to 3 minutes. Our Shaving Cream is realized to help men using the blade without cuts and irritation, nourish your hair follicles and leave your skin smooth. Besides, thanks to its transparent texture on the skin, it will be easier to obtain defined contours.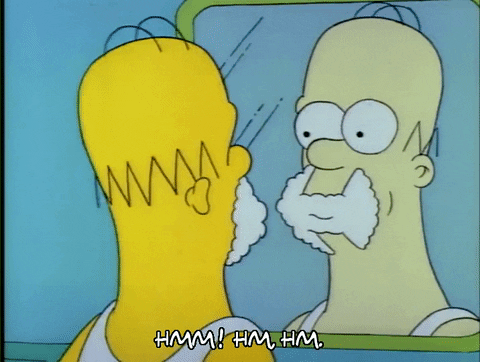 3.
The razor
Another factor that will allow you to reach a perfect shave is to make the best use of the razor at your disposal: before you start shaving make sure to wet the razor in warm water and do it again every few strokes. Razors become easily clogged, especially those with more than one blade, and that leads to irritation. Moreover, there's no need for using multiblade razors: the only important factor is that the blade you use must be sharp. Then, change it every week or two.
4.
Use a brush
If it's possible, invest in buying a brush to help you spread the shaving cream on your face. The brush allows you to better distribute the cream and to lift the hair away from the skin, making easier to cut them on the first pass. It will avoid razor burns and irritations too!
5.
Never shave the same area without reapplying the cream
Shaving the same area twice or more in a while is the faster way to cause damages to your skin. If you notice any areas that are not well shaved, remember to refine the shaving cream before passing the razor again.
6.
Use an after shave at the end of the process
The perfect final step for your great shave is taking care of your skin with a good after shave. Our After Shave is completely free of ethanol and thanks to ingredients such as the shea butter and the jojoba oil, it provides an immediate feeling of nurturing comfort. Moreover, its lightweight cream texture is easily absorbed.
7.

 

Shaving = exfoliation
Shaving is a form of exfoliation, and after it, your skin could be more vulnerable to sunburn. If you are going out right after you shave, apply an SPF Face cream.
---